Our Story
Enzyme Industries, Inc. was founded in 1970 in Lima, Ohio as a manufacturer of liquid enzymatic products for specialty applications. Thomas Gregg became the principal owner in the late 1970's. Upon his passing in 1983, his son Geoff Gregg became President and CEO and Geoff remains in that position. In 1990, the operation was moved to a new facility in Heath, Ohio which is where it continues to do business today.
Since it's inception, the company's focus has been to manufacture chemical free, environmentally and user friendly products for specialty applications. Our products are marketed to the Dental, Pet, RV, Turfgrass and Sports Medicine markets and are distributed through a network of distributors and dealers throughout the United States and Canada.
Kevin Leach left his profession of being a PGA golf professional to come to work at Enzyme Industries in 1996. Two decades later, Kevin acts as the General Manager of the company.
Our team is dedicated to providing our customers with environmentally and user friendly products of superior quality, value and integrity while our employees and business partners share in our success. Throughout our more than four decade history, we have maintained a commitment to our customers and in doing so, we have earned their trust and respect. We have built a foundation that is strong and true that provides us with a platform for continued long term success.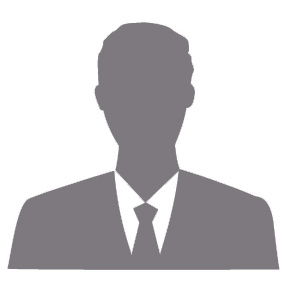 GEOFF GREGG
Geoff is a 1976 graduate of Miami University in Oxford, Ohio in which he earned a Bachelor of Science degree in Marketing.
He earned his first paycheck at the age of 11 years old working in the receiving department of the family owned Gregg's Department Store that was founded by his Great Grandfather in 1885. At Gregg's Department Store's peak, it employed over 300 people and operated in a 200,000 square foot facility in Downtown Lima, Ohio. At age 16 Geoff moved to the Store's Mens Department as a sales person and continued in that role throughout his high school and college years. Upon graduation from college, he became manager & buyer for the Mens Department of the Store. Upon the death of his father in 1983, Geoff became the President and CEO of both Gregg's Department Store and Enzyme Industries, Inc. The Gregg family had made a long term commitment to keep its family owned department store in Downtown Lima while other retail stores left the downtown area for the malls. In 1985 after 100 years in business, Geoff made the difficult decision to close the family's department store and focus his attention on Enzyme Industries, Inc.
In his free time, Geoff enjoys his beloved rescue dogs, golf, boating, and traveling especially to favorite places New Zealand, Israel and Kauai, Hawaii. He has been a lifelong and recently long suffering fan of the Cleveland Browns, and was a longtime season ticket holder. Recently he has gained an interest in becoming a Barbecue Pitmaster, but has a long way to go in becoming a master of that art. Another of his interests are in ancient prophetic manuscripts and how they relate to current events. Geoff currently resides on the beautiful shorefront near Sturgeon Bay, Wisconsin.
KEVIN LEACH
Kevin grew up in Orrville, Ohio and started working at the age of 14 years old picking up driving range balls at Riceland Golf Course. He worked through high school at Riceland and in the winter delivering pizza. After graduating high school 1989 he attended The Ohio State University ATI branch in Wooster Ohio studying Turfgrass management while working the summers on the maintenance crew at Juli Fe View Country Club in Orrville.  After 2 years Kevin moved to Columbus, Ohio and attended The Ohio State University main campus.  Following his love of golf, in 1993 he started his pursuit of becoming a PGA golf professional at Moundbuilders Country Club in Newark Ohio. While working the next 4 summers at the Country Club, during the winter months he made his way south to The Ocean Reef Club in Key Largo, Florida. Working as a golf professional at the resort. During those years at Moundbuilders, Kevin and Geoff struck up a friendship.  In 1996 and after many rounds of golf wth Geoff, Kevin decided to leave the golf profession and join Enzyme Industries where he has now worked for 2 decades.
In his free time, Kevin and Casey's favorite places to travel include Myrtle Beach and Florida. He enjoys golfing, smoking barbecue, coaching his boys ball teams and playing games in the yard with his kids.  Kevin currently resides in Reynoldsburg, Ohio with his wife Casey, their 3 children Reilly, Connor, Shayleigh  and four legged family members Samantha and Heidi.